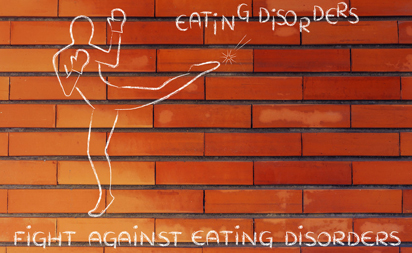 Millions of people across the country suffer from eating disorders, which are a grave mental disorder. However, people lack awareness about the condition, with many not seeking treatment and others, even unaware that this is a serious health problem. National Eating Disorders Awareness Week is observed every year from February – 21 to 27 to draw attention to the problems caused by eating disorders and educate the public about the causes and dangers of the condition, and the available treatments.
Eating disorders are actual medical conditions that need focused treatment. Those affected usually have other illnesses such as depression, substance abuse, or anxiety disorders. In some cases, symptoms can prove fatal if left untreated. In fact, the National Association of Anorexia Nervosa and Associated Disorders (ANAD) rates eating disorders as the condition with the highest mortality rate of any mental illness. Anorexia nervosa, bulimia nervosa, and binge-eating disorder are the common eating disorders. They affect people of all ages and genders, though young women are more susceptible.
Treatment is focused on proper nutrition, and stopping excessive exercise and purging behaviors. Treatment plans are designed to cater to individual needs and may include one or more of the following strategies:
Individual, group, and/or family psychotherapy
Medical care and monitoring
Nutritional counseling
Medications
This year, the focus of the National Eating Disorders Association (NEDA) is on early intervention. The Association encourages people who are suffering from food or exercise issues to get medically evaluated through a confidential online screening available at its site and learn whether they need to get professional help.