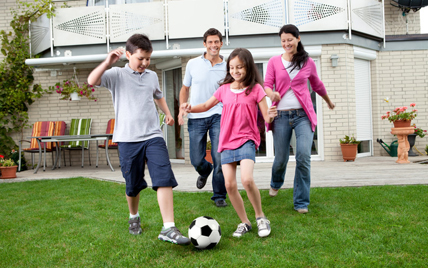 Everyone knows that the key to health and fitness is eating right and exercising regularly. But how many of us observe these golden rules? Well, if you don't, this is a good time to start. September 26, 2015, the last Saturday of the month, is Family Health & Fitness Day in the USA.
The objective of this nationwide health and fitness event for families is to raise awareness about healthy living and promote family involvement in physical activity. Local organizations throughout the U.S contribute to the national program by spreading the message through health and family fitness events at schools, hospitals, gyms and other public locations. Every family is encouraged to be creative and decide how to fill the day with physical activities that are enjoyable and promote each member's health and fitness.
It is expected that local activities will be conducted at more than 500 locations and that an average of 10,000+ families will participate. Local events for families will include various activities such as
Walking activities
Low-impact exercises
Health screenings
Demonstrations
Games (noncompetitive)
Open houses
Health information workshop
Now in its 19th year, this is the nation's largest family health promotion event. Promoting family involvement in physical activity is one of the goals of the U.S. Surgeon General's Report on Physical Activity and Health.
If you happen to live in a region with no event nearby, you can still participate with physical activities that the whole family will enjoy. Try riding bikes, swimming, or dancing. Explore parks or go on a family hike in the great outdoors. Do anything that will keep you and your family active, fit and happy. Enjoy Family Health & Fitness Day!