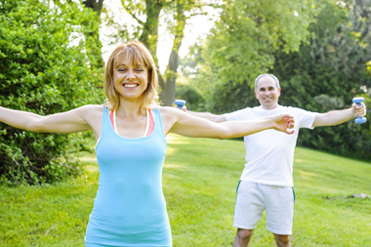 On the eve of welcoming a fresh New Year, it is customary for most of us to take New Year resolutions. One of the most common resolutions we hear of is weight loss and improved health, both of which are closely linked. Being close to your normal body weight is very important when it comes to good health. When it comes to goals such as weight loss and health, we may not be successful always. There are many reasons why people fail to meet their goals and the most important among them is they don't set achievable targets.
Here are some tips that will help to make your New Year resolutions achievable:
Set manageable goals. The right way is to set achievable goals and break them into reasonable steps.
When restricting yourself from a yummy snack, you may not be able to do it successfully at first. Then think about why you are out with such a goal. This could be – to fit into your favorite jeans, set an example for kids, or look awesome for an upcoming event in your life. This will motivate you to eat healthy, fat-free food.
Instead of straightaway cutting out all your favorite food stuff from your diet, try adding some compensating foods in your diet first such as more fruits and vegetables. Also, restrict the quantity of your favorite food than avoiding it altogether.
A kitchen cleanse is really important when it comes to eating a healthy diet. Avoid keeping tempting food stuffs in your cupboard, fridge, office desk or car. Replace it with fruits and healthy snacks such as air-popped popcorn.
When it comes to planning a workout, instead of setting heavy goals, take it a week at a time. If it is taking a walk, jogging or running, set it like 3 times or 4 times a week instead of setting it for all weeks indefinitely. After successfully achieving a week's target, extend it to the following weeks.
Make a plan to reward yourself for your stepwise achievements. This move would be really motivating and encouraging.
Take some time out daily for yourself, say just for 10 deep breaths and keep away all other thoughts during this interval. You can also include activities such as meditation to relax yourself.
Try out interesting things such as sharing your battle with friends to get a competitive mindset, downloading an app that keeps track of your progress, analyzing your activities of the day during bed time and preparing a "to-do" and "not- to-do" list.