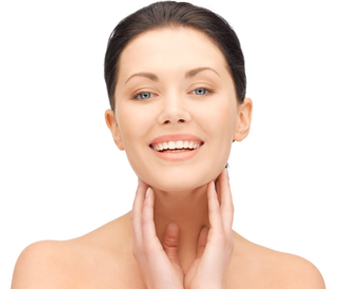 Gravity, facial movement, and sleep position can all bring a lot of changes to your skin's appearance. All these changes become noticeable once your skin starts losing its elasticity, i.e. when you age. Our lifestyle, diet, heredity, environmental pollutants, stress and other personal habits take a toll on the skin's appearance. Habits such as smoking have a negative impact on the skin and smokers typically have more wrinkles than nonsmokers of the same age, complexion, or history of sun exposure. Dry skin and itching is common in your later years. The loss of oil glands is seen with aging, which worsens dry skin.
As the muscle tone decreases, the skin begins to sag, and lines and wrinkles begin to form when collagen levels in the skin decrease. Besides, years of exposure to the sun cause the elastin in your skin to break down, causing sagging and stretching of the skin.
Other than what your lifestyle gives you, here are some of the natural changes that occur when you grow older.
Increased roughness of the skin
Development of lesions such as benign tumor
Skin becomes slack and the skin starts to hang loosely with loss of the elastic tissue
Skin becomes more transparent, fragile and easily bruised
Loss of fat below the skin also result in loosening skin
Puckering of the skin around the mouth occurs with bone loss
Drooping of the nasal tip with cartilage loss in the nose
We cannot put a halt to the effects of aging on the skin. However, with some deliberate effort, we can manage to repair the skin and slow down the aging process.
Focus on your diet and increase the intake of material nutrients, anti-oxidants and ensure appropriate amount of hydration for your skin.
See that you have enough protection from the sun when you go out.
Moisturize your skin when continuously exposed to excessive heating or air-conditioning.
Be sure to take in 8-10 glasses of water every day to keep your skin hydrated and drive away the harmful toxins.
Always see that the makeup you use is cleared off before bed time every day.
To prevent wrinkles, fine lines and other signs of aging, give your skin regular massage & the necessary skin supplements.
When you leave the skin as it is without providing any care, you would end up looking older than you actually are. So provide sufficient care to your skin to improve its appearance and restore its youthfulness. When natural remedies are not proving useful, you could consider cosmetic procedures available now such as skin rejuvenation and Botox treatments to improve your appearance.