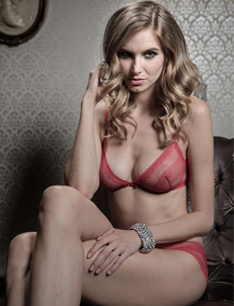 Body contouring in NYC includes a wide range of treatments to address different aesthetic concerns. One body contouring option that has become increasingly popular over the years is the mommy makeover which is intended to help mothers restore their pre-pregnancy body. This treatment is a blend of cosmetic procedures designed to make mothers feel comfortable with their bodies again and regain their self-confidence.
Pregnancy and childbirth changes a woman both physically and emotionally. Being a mother is a blessing and the happiest moment for all women; at the same time, you want your body back in shape. Physical changes after pregnancy and childbirth can be a concern, especially when even a healthy diet and exercise cannot address them effectively. The mommy makeover offers the solution to a woman's post-pregnancy aesthetic issues.
According to a recent Florida Today report, the mommy makeover has gone mainstream, while it might have been taboo a couple of decades ago. The growing popularity of plastic surgery has turned many mothers to these body contouring options to enhance their looks.
The mommy makeover is a combination of procedures that is designed to resolve several postpartum changes such as loss of breast volume, breast sag and loose skin, excess skin in the abdominal area, stubborn deposits of fat in various areas, stretch marks, and wrinkles. The treatments typically included in this package are: tummy tuck, liposuction, breast lift and breast augmentation. NYC plastic surgeons utilize advanced techniques and technologies to perform these procedures and improve all areas of the body affected by pregnancy with minimal scarring, minimal discomfort and short downtime.
The most common areas of concern for many women are the tummy and the breasts. Tummy tuck surgery addresses excess fat and tightens the lax abdominal muscles to restore natural contour. It's important that the patient is in reasonably good shape and has just excess skin and skin laxity.
A certain degree of size change and sagginess in the breasts is common with pregnancy. Mastopexy or breast lift surgery can treat uneven, sagging breasts and restore their youthful firmness and shape. Breast augmentation is a key element in the mommy makeover as it restores breast volume. Those who want to improve sagginess and also improve breast size may be recommended a breast lift combined with breast augmentation as part of their mommy makeover.
Liposuction treatment can address all problem areas with stubborn pockets of body fat such as the pelvic area, back, abdomen, hips, flanks, thighs, knees, and arms. NYC plastic surgeons use advanced technologies such as Smartlipo, VASER lipo or BodyTite to perform liposuction.
If you are considering a mommy makeover, make sure that you are done with having children, because becoming pregnant again can compromise the results achieved. To achieve optimal outcomes, you need to prepare for your mommy makeover. Plastic surgery is not a weight loss option and you should maintain a healthy diet and exercise to lose your post-pregnancy weight. The healthier you are, the quicker and more comfortable your recovery is likely to be.
AAAASF-accredited plastic surgery practices that offer body contouring in NYC provide the mommy makeover. Choose a practice with well-qualified, experienced plastic surgeons. A professional surgeon will evaluate your health status and determine your candidature for the treatments you want. In leading practices, surgeons use 3D technology at the consultation to allow patients to visualize the outcome of their treatment and proceed with confidence.