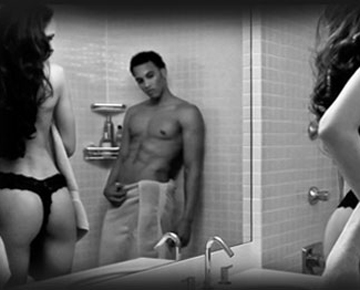 Brazilian butt lift in NYC is one of the popular procedures performed to provide a curvy and perfect derriere. This advanced buttock augmentation procedure uses a woman's own fat to improve the shape of her posterior. It is an ideal option for those who don't want to go under the knife for implant augmentation. A common question women considering this cosmetic option have is whether weight loss after Brazilian butt augmentation can affect the results obtained. This question has been asked in realself.com forums and experienced plastic surgeons have provided answers.
Doctors point out that Brazilian butt lift involves liposuction followed by fat injections. In this procedure, fat cells are removed from problem areas and injected into the buttocks which results in contouring of the donor area and enhancement of the butt. Weight gain or loss may affect the BBI results, but doctors say that if the weight loss is not excessive, and it occurs gradually, the effect will not be that significant. Typically, plastic surgeons advise their patients who lack sufficient donor fat for the BBL to gain about 15 – 20 pounds, which they can lose after the surgery. Patients who are worried about exercising after the procedure are encouraged to exercise without fear.
Current research shows that fat transfer procedure results are long-lasting. Plastic surgeons with long-term experience in this field also say that fat transfer results last long. If you gain or lose weight after the procedure, it will be proportionate and occur all over your body. Your buttocks will retain their size and shape in proportion to the rest of your body whether you gain or lose weight. If you lose or gain a large amount of weight, that could affect your body proportions but that holds true whether or not you have had a cosmetic procedure.
Women undergoing this cosmetic procedure must make sure to follow a healthy lifestyle to maintain the procedure results effectively. A healthy diet and regular exercising will make you look and feel better.
If you wish to make your results long-lasting, you have to ensure proper aftercare which is as important as the surgery itself. Important things to know about aftercare are:
Sitting should be avoided for the first few weeks because prolonged sitting will damage the newly injected fat cells as they have not yet established their own blood supply.
To reduce soreness and stiffness, take the medications prescribed by your physician.
Wear the compression garment your surgeon may have recommended
Walk and stretch your legs to reduce the risk of blood clots
Speed up recovery by performing buttock stretching exercises, as recommended by your surgeon.
Stay hydrated by drinking plenty of fluids daily
Choosing an experienced plastic surgeon for Brazilian butt surgery in NYC is crucial for optimal outcomes as well as your safety. As the procedure uses your own fat tissue, chances of rejection are minimal. A skilled surgeon will also be knowledgeable about maintaining the balance between fat removal and addition to provide optimal body contouring results.