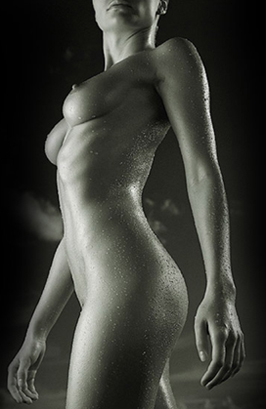 The Brazilian Butt Lift involves enhancing the size and shape of your derriere using your own fat. One of the most requested procedures in Manhattan cosmetic surgery practices, the treatment owes much of its popularity to celebrities who had the treatment and posted pictures of their attractive results online.
This fat transfer procedure involves taking fat from other areas of the body where they have it in excess such as the arm pit, the mid back of bra rolls, flanks or love handles as well as the outer thighs, inner thighs, abdomen and other areas via liposuction. Select, purified donor fat cells are then injected into the buttocks to provide the desired projection and curvature. A good amount of fat in the order of several hundred CCs or even more per buttock is injected to offer the desired outcome. In view of the fact that not all fat cells will survive, the surgeon may even overfill with fat by a certain percentage to compensate for the loss.
One question that many women ask is whether weight fluctuations post-procedure will affect the achieved outcome. An expert Manhattan cosmetic surgeon would say, yes, it will. For instance, if you lose weight following the procedure, the proportions achieved will be affected and the buttocks will become smaller. This happens because if weight loss occurs, you lose weight throughout your body, including the transferred fat to the buttocks and the fat cells will shrink.
The experience and skills of the surgeon are paramount when it comes to achieving an attractive posterior with an ideal proportions and symmetry and a natural look and feel. Expert surgeons also work on the small of the back area just under the curvature of the top of the buttocks, which decreases the waist size and enhances the projection of the buttocks even before the fat is injected.
As the butt lift is intended to reshape the body, any significant changes post-surgery will definitely affect your buttocks. Your butt may not look the way you want it to anymore. Similarly, if you were to gain weight again, the transferred fat cells will expand. Therefore women who lose weight after a butt lift can expect volume to be restored as they gain weight – carefully.