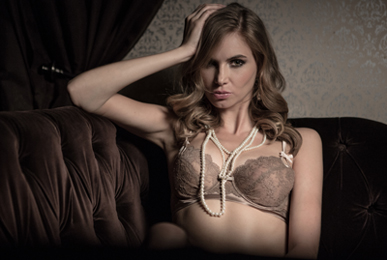 Breast lift and breast augmentation are two popular cosmetic procedures among women in NYC, with both procedures offering an exciting outcome. Many factors such as pregnancy, weight loss, and lifestyle changes can take a toll on the appearance of the breasts. The above mentioned procedures are great options to improve the appearance of the breasts. However, when it comes to choosing between the two, it is not a simple decision. Let us see what all conditions are addressed by these two distinct procedures.
If you are facing the problem of sagginess or droopiness in your breasts due to age, pregnancy, childbirth, breastfeeding or if there is a breast position shift due to weight gain or loss, breast lift would be a good choice. The procedure involves removal of excess skin in the area and tightening of the surrounding tissue. As the name suggests, the procedure lifts your breasts to a higher and better position to make them more youthful-looking and appealing.
The procedure is performed using mastopexy techniques such as 'anchor' or 'inverted-T' mastopexy or vertical breast lift. The surgeon would determine the right one from a variety of incision patterns depending on the correction required.
However, a breast lift won't be the right choice if you want to increase the volume of your breasts or change the size or shape. For such aesthetic improvements, breast augmentation would be the ideal procedure. The treatment can increase the fullness of the breasts through implant augmentation or fat transfer procedure, and improve the projection. The rightly performed procedure also ensures improved balance of your figure.
For the implants method, an incision is made, the breast tissue is lifted and a pocket is created to place the implant. You can choose from FDA-approved saline, silicone gel, gummy bear or IDEAL implant. For the fat transfer method, your own excess body fat from other areas such as the abdomen, arms or thighs is extracted through liposuction. It is processed, purified and injected into the breasts to improve the volume. The augmentation procedure can address the size and shape of the breasts, but not their position on the chest.
When considering an aesthetic procedure for your breasts, consult a skilled and experienced plastic surgeon, specialized in cosmetic breast surgery to find out whether breast lift or breast augmentation is the right procedure for you. The surgeon would perform a comprehensive evaluation during the initial consultation to learn your actual requirements, goals, expectations and preferences to advise the right procedure and technique for you. In some cases, the surgeon may advise a combination procedure of breast augmentation with lift so that you can achieve a better outcome. The right plastic surgeon and an AAAASF-accredited plastic surgery practice are very important with regard to your safety, as well as a pleasant and comfortable cosmetic surgery experience.