Summer is the season of sun-kissed days at the beach and exciting outdoor adventures. It's the time when you want to feel confident and look your best in swimwear and summer outfits. If you're looking to get the attractive summer body you've always wanted, BodyFX in NYC might be the solution you're seeking. BodyFX is a cutting-edge non-invasive procedure that employs a unique combination of radiofrequency (RF) energy, deep tissue heating, and suctioning to effectively address a wide range of body concerns.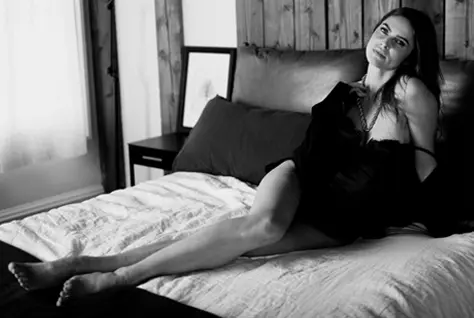 This procedure targets stubborn fat deposits, cellulite, and loose skin. It utilizes a combination of radiofrequency (RF) energy, vacuum massage, and negative pressure to reshape and tighten the treated areas. This revolutionary technology allows for precise and effective body sculpting with minimal discomfort or downtime.
Ready to say goodbye to stubborn fat and cellulite?
Experience the remarkable results of BodyFX!
Call 212-265-2724 | 1-800-282-7285!
BodyFX Treatment Benefits
Effective fat reduction and cellulite reduction: BodyFX in NYC targets and reduces unwanted fat deposits and cellulite. The RF energy penetrates deep into the skin, heating the underlying fat cells and causing them to shrink and break down. This process, known as lipolysis, leads to a noticeable reduction in fat volume and improved body contour. Additionally, the vacuum massage and negative pressure help smooth out cellulite, leaving your skin looking tighter and smoother.
Tighten and tone loose skin: Another common concern when working towards a summer body is loose or sagging skin. BodyFX treatments can effectively address this issue as well. The RF energy stimulates collagen production in the treated areas, promoting skin tightening and firmness. Over time, you'll notice a significant improvement in skin elasticity, resulting in a more toned and youthful appearance.
Customized treatment for different areas: BodyFX procedures are versatile and can be tailored to target specific areas of concern. Whether it's the abdomen, thighs, arms, buttocks, or any other problem area, the treatment can be customized to meet your individual needs and desired outcome. The precise control and technology of BodyFX ensure that the treatment is effective and safe, providing consistent results.
Non-invasive and minimal downtime: Unlike invasive surgical procedures, BodyFX treatments are non-invasive and require no incisions or anesthesia. The treatment sessions are generally comfortable, and you can return to your daily activities immediately afterward. There may be some mild redness or swelling, but these side effects typically resolve quickly, allowing you to enjoy the summer season without significant downtime.
Get ready to enjoy the beach days and outdoor adventures, feeling your best. For optimal results, make sure to choose an AAAASF-accredited plastic surgery center that provides the services of skilled plastic surgeons, experienced in performing BodyFX procedure.
Say hello to a sleeker, more contoured body.
Check out how BodyFX can help you achieve your desired physique!
Call us at 1-800-282-7285