body
SCULPT
®
bodySCULPT®, located on Central Park South in Manhattan, New York City (NYC), is dedicated to providing the highest standard of patient care and the best in plastic surgery procedures. Our state-of-the-art surgical center on Central Park South in Manhattan, New York City (NYC) is equipped with the latest, highly advanced body sculpting technologies to ensure you a safe and pleasant surgical experience.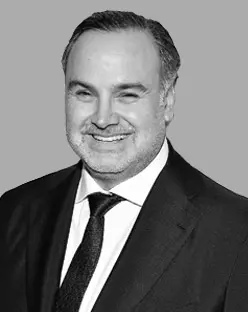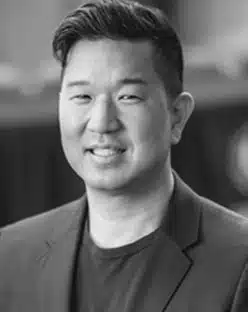 The facility is led by two leading plastic surgeons in Manhattan:
Our plastic surgeons specialize in body contouring and have significant experience in all areas of cosmetic and aesthetic plastic surgery. We hold ourselves to the highest standards of plastic surgery, safety and patient care. We develop customized treatment for men and women, focused on addressing each patient's unique needs.
Dr. Christopher T. Chia is certified by both the American Board of Plastic Surgery and the American Board of Surgery, and is a member of the American Society of Plastic Surgeons and the Medical Society of the State of New York.
PLASTIC SURGERY FOR WOMEN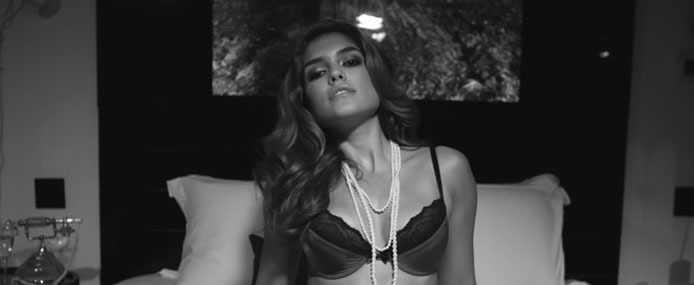 Every woman wants to look youthful and attractive. We provide a comprehensive range of options for women – surgical, minimally-invasive and non-invasive.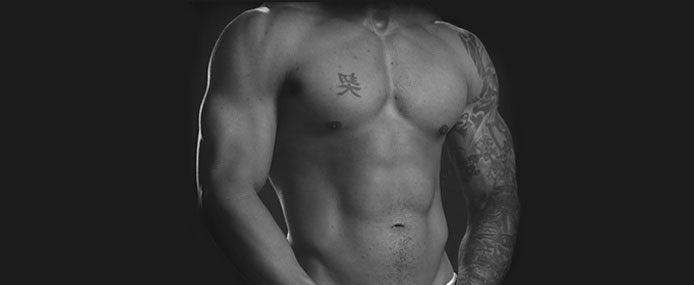 body
SCULPT
®
provides various cosmetic surgery options for men who are looking to achieve a refined, fit appearance.
Plastic Surgery Procedures
We provide state-of-the-art, safe, and customized plastic surgery procedures for men and women who want to improve their body contour. Our plastic surgeons in NYC are experienced in procedures such as Brazilian butt lift, fat transfer, breast augmentation, face lift, chin lift, and arm lift among others.
INVENTORS OF BRAZILIAN BUTT LIFT UNDER LOCAL ANESTHESIA
Our plastic surgeons, Spero J Theodorou and Dr. Christopher T Chia, are the inventors of the innovative procedure Brazilian butt lift under local anesthesia (BBLULA). This method of performing BBL surgery in New York City has been studied and shows that unlike conventional invasive surgery, BBLULA reduces risk and quickens your healing time.
BRAZILIAN BUTT LIFT SURGERY IN NYC – A DUAL BENEFIT PROCEDURE
Brazilian Butt Lift in NYC involves taking fat from other areas of the body and injecting select, purified donor fat cells into the buttocks. Our surgeons have done numerous procedures, undertaken studies, and honed their skills to perform Brazilian butt lift surgery safely, paying close attention to symmetry and proportion.
BRAZILIAN BUTT LIFT - BEFORE & AFTER PHOTOS
Here are the photos of one of our patients, where you can see the real results achieved by this patient over 2 weeks!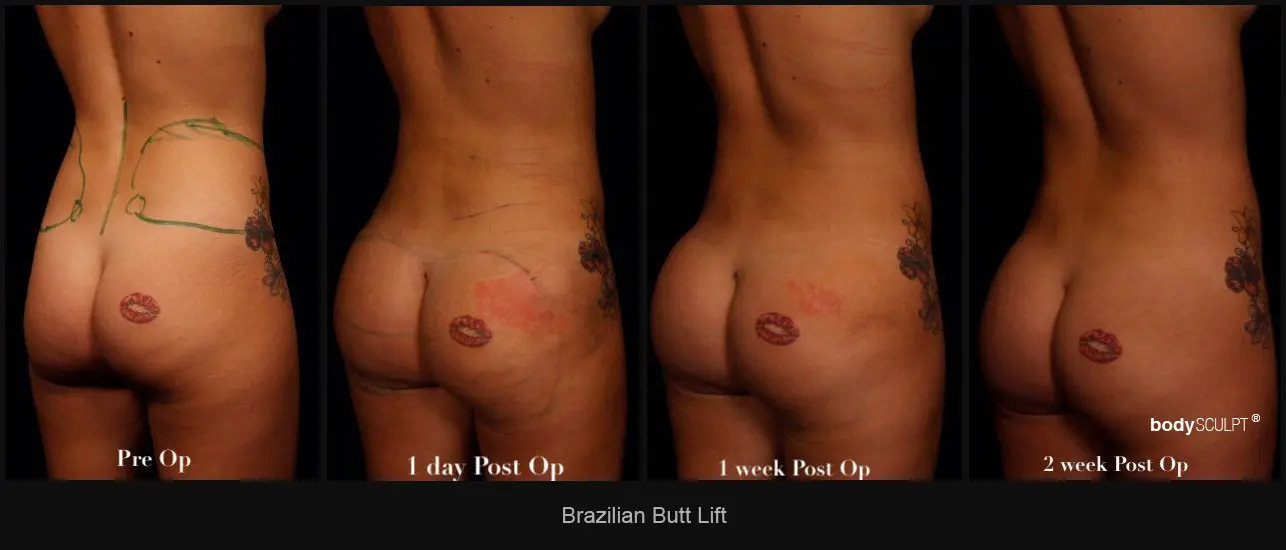 Our surgeons also provide several non-surgical procedures to ensure the best possible results for patients' individual needs. They have extensive experience in performing treatments with InMode workstations that utilize ground-breaking technologies to provide the best outcome.
InMode's EVOKE and EVOLVE can help you achieve your aesthetic goals without incisions and surgery, and with little to no discomfort or downtime.
We provide non-invasive tummy tuck procedures using different technologies such as EVOLVE and BodyFX. Depending upon your specific requirements and eligibility for the procedure, our plastic surgeons will decide which non-surgical tummy tuck suits you.
We make it simple for you to take the first step towards improving how you look and feel. Right from your initial consultation to post procedure follow-up, you can expect the best care and attention from our friendly staff and compassionate plastic surgeons.
How Are We Different?
Our plastic surgeons in NYC are fully trained in all aspects of aesthetic plastic surgery. However, they chose to refine their skills on body contouring exclusively to become experts in this area.
Make Your Cosmetic Surgery Dreams a Reality with Practical Financing Options!
bodySCULPT® is committed to helping make plastic and cosmetic surgery affordable. Now, take the next step to meet your plastic surgery goals. We'll help make your overall experience easier with personalized plastic surgery financing assistance.
We work with reputable financing companies that specialize in cosmetic surgery financing. So, don't worry if you cannot afford to pay out-of-pocket charges for your chosen procedure. During your consultation, we can discuss your financing options so you can begin planning the best procedure for you.
Invest in yourself confidently, knowing that you do have convenient cosmetic surgery financing options to achieve your aesthetic goals!
Our staff is available to assist you with the application process and will gladly answer any queries you may have. Connect with us TODAY for more details about financing or to schedule a plastic surgery consultation.
Stephen S. River Vale, NJ
I had a consultation with Dr Chia. From the moment I walked in, the Dr and staff made me feel extremely comfortable, the doctor answered all of my questions thoroughly and only recommended what he saw fit to do. He did not try to oversell unnecessary procedures. Pamela and the whole team at body sculpt responded to my emails and phone calls promptly with any questions I had. I am very excited to see the results of my procedure and will share. Definitely recommend them!
Katherine R. Manhattan, NY
Friendly and helpful staff. 
My surgeon was Dr. Chia and he did an excellent job at making me feel comfortable and at ease. Undergoing any body altering procedure can be a nerve wrecking experience. He was very thorough explaining what to expect from the procedure and how long the down time would be. Overall I had a very pleasant experience and would definitely recommend him to my family and friends. 10/10 would do it again!
Excellent Service end to end. I've had 3 visits now to bodySCULPT and have been beyond happy with the results every time. Highly recommend for anyone needing/seeking perfection.