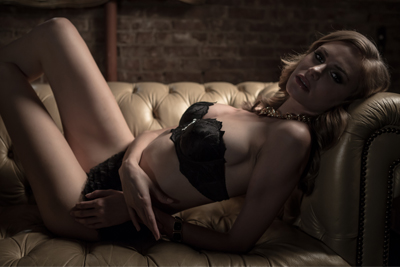 A double chin or submental fat is a common aesthetic concern among men and women. Liposuction surgery, neck lifts, and facelifts are the conventional solutions, but two advanced non-surgical modalities – CoolSculpting's CoolMini and Kybella – have attracted wide interest in recent times. A Cosmetic Surgery Times (CST) poll conducted to evaluate expert opinion about the best non-surgical method of treating fat deposits under the chin found that 44 percent supported CoolMini, 30 percent supported Kybella and 26 percent did not support either of these options.
Kybella is an injectable drug that has an active ingredient called deoxycholic acid. When injected into submental fat, the drug destroys the fat cells. Plastic surgeons provide the treatment to address moderate to severe convexity or fullness associated with submental fat. CoolSculpting destroys fat by freezing it and the FDA recently approved its use to treat double chin fat and other smaller areas with a new applicator, CoolMini.
According a CST article, the 26 percent that did not support these new non-surgical options are most likely plastic surgeons who treat chin fat with liposuction surgery. Liposuction is widely accepted as being simple, affordable and a time-tested, clinically proven procedure that can be performed in a single setting with predictable results. On the other hand, Kybella involves multiple injections in each treatment, and for optimal results, some patients may require treatments spaced over four months, taking more time than lipolysis.
So why are Coolsculpting Mini and Kybella so popular? The fact is that most people now prefer minimally invasive procedures, with some wanting to avoid surgery. For such patients, Coolsculpting Mini and Kybella are the ideal options.
Careful patient selection is critical for success with any of these modalities. Here's what experts have to say about this:
Kybella is suitable for younger patients with isolated submental fat deposits without skin excess.
Results may look worse in patients with fat and skin laxity as fat reduction would highlight the skin excess.
Patients with too much submental fat are not good candidates for the procedure and can end up disappointed with the results.
In individuals with too little chin fat, the proximity of the area of fat to the nerves can sometimes lead to more healing issues and pain.
Results will not last for patients who gain weight after any of the three therapies. The bottom line is that results of cosmetic procedures depend on several factors and it's not always the treatment or technology that is to blame.
If you are thinking of getting any of these cosmetic surgical procedures, choose an AAAASF-accredited plastic surgery practice in Manhattan. Established practices have surgeons who are properly trained in the latest procedures. A reliable provider will evaluate your candidature, recommend the best option to meet your goals, and provide safe procedures with optimal results.