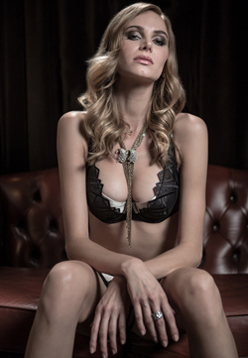 Double chin is a common aesthetic concern that can affect anyone. This is one of the most obvious and unwanted signs of aging, or being overweight. Kybella in NYC is an innovative treatment option that can address this unwanted fat under the chin – that too, without surgery or downtime. This advanced non-invasive treatment effectively melts away the submental fat that causes double chin, turkey neck, wattle or gobbler.
According to an article in healthline.com, a consumer survey held in 2015 by the American Society for Dermatologic Surgery (ASDS) found that 67 percent of individuals surveyed are concerned about excess fat under the chin or neck. The same article also cites that in a clinical trial for Kybella, 82.4 percent of people reported significantly improved satisfaction with their appearance and the same clinical trial concluded that Kybella is safe and effective.
Whether it's aging, weight gain or genetics that cause the concern, this FDA-approved injectable can address the excess fat build-up and provide a well-shaped chin and jawline. Today, plastic surgery practices in New York see an increasing number of patients seeking Kybella injections over other options.
Kybella is a non-surgical deoxycholic acid injection used to target the moderate to severe submental fat. It is injected into the submental neck fat in a 10-15 minute in-office procedure. It breaks down the fat cells in the treated area, which are then reabsorbed by the body. Chin fat is dissolved permanently, without harming the surrounding tissues. Once destroyed, these cells can no longer store or accumulate fat. Multiple treatment sessions are usually required to achieve the desired results. No anesthesia and incisions are required, and the downtime is minimal in most cases.
Nowadays it's commonly seen to cure "selfie-chin" as selfies are the trending culture that becomes a huge driver for procedures like Kybella. It is the latest in a lineup of next-generation non-invasive cosmetic procedures. As social media and rising incomes have nurtured spending on physical appearance particularly with millennials and generation X-ers, Kybella has exploded in popularity.
Make sure that you are a candidate for the treatment, and for that consult your plastic surgeon. You may be a good candidate for Kybella if you are an adult 18 years or older with moderate to severe submental fat, and are relatively fit and healthy.
You are not a good candidate if you:
Have had or are planning to have facial surgery
Have trouble swallowing
Are pregnant or planning to become pregnant
Are nursing
Have an infection or medical condition in or near the planned injection site
Though Kybella double chin treatment is non-surgical, pain, swelling, bruising, redness and numbness are occasionally observed in patients. These minor side effects subside in one to two weeks. It's advisable to schedule the procedure well before any major events. Washing your face properly before the appointment can help reduce the risk of infection, and avoiding ibuprofen and acetaminophen can prevent post-treatment bruising.
In normal cases, patients can experience visible contouring of their chin after 2 to 4 treatments and up to 6 treatments are usually administered for optimal results. Maintaining a healthy lifestyle and weight is the key to experience permanent results as there are possibilities for new fat cells to emerge with weight gain.
To benefit from an optimal outcome for Kybella NYC, it is important that you choose an expert plastic surgeon in NYC who has extensive experience in administering these injections. Treatment at a reliable AAAASF-accredited plastic surgery practice is crucial to ensure compliance with the highest standards of care and patient safety.